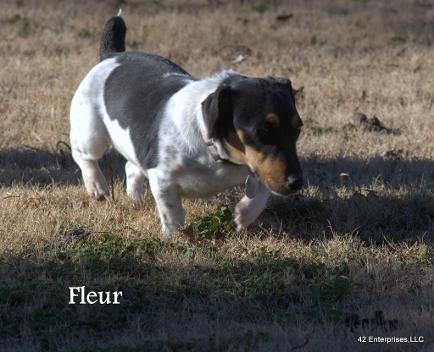 These puppies were born 10/26/17. They are going to have smooth coats, short and stocky with fabulous personalities! PLL and SCA clear by parentage. Registered with EJRTCA and AKC. Shipping is available.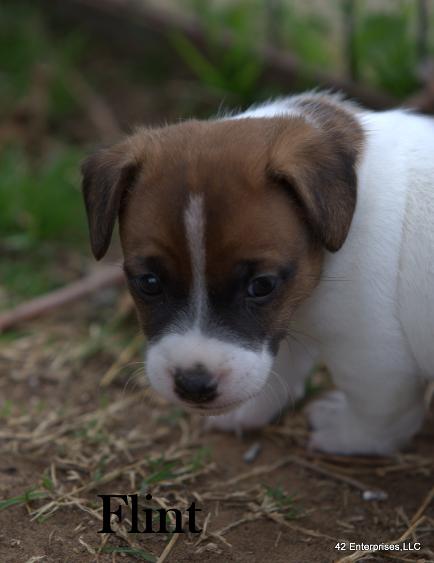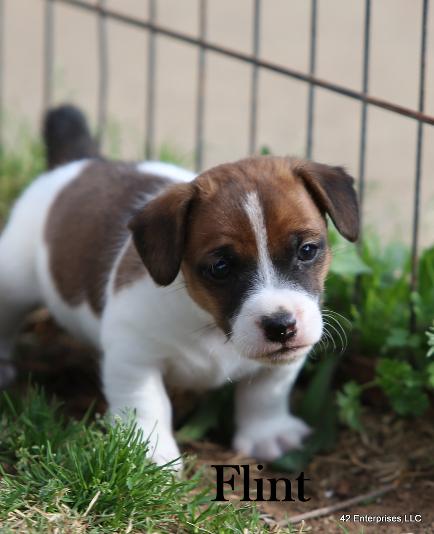 Flint
Beautiful brown and white male. Flint has gorgeous eyes and a stocky body. He will have the companionship temperment.
$1000
Sale Pending
Forrest
Forrest is a super stocky, smooth coat male.
He is brown and white with the fun loving disposition of his parents,
$1000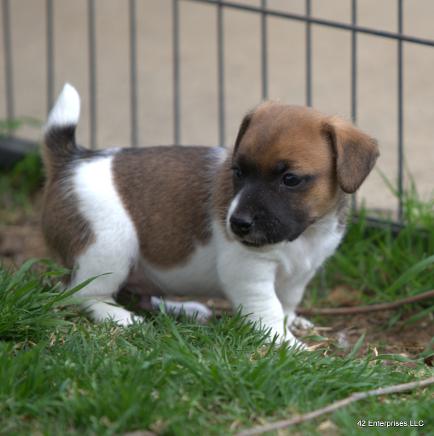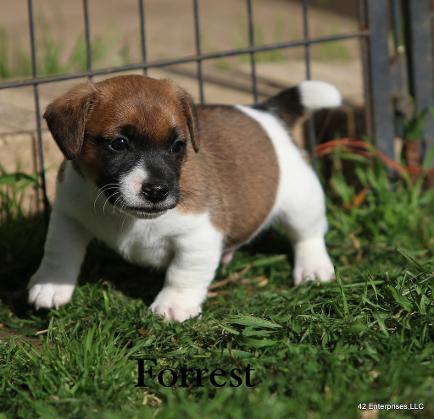 Fritz
Fritz is a brown and white male. He has a beautiful head with expressive eyes.
$1000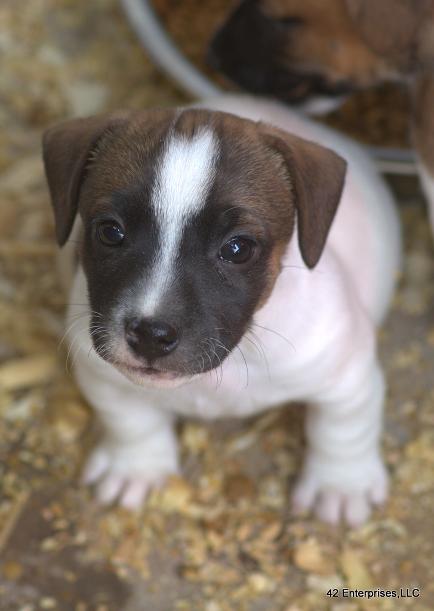 Fire
Fire is a fabulous Brown and white Female. She has a sweet loving personality.
$1250